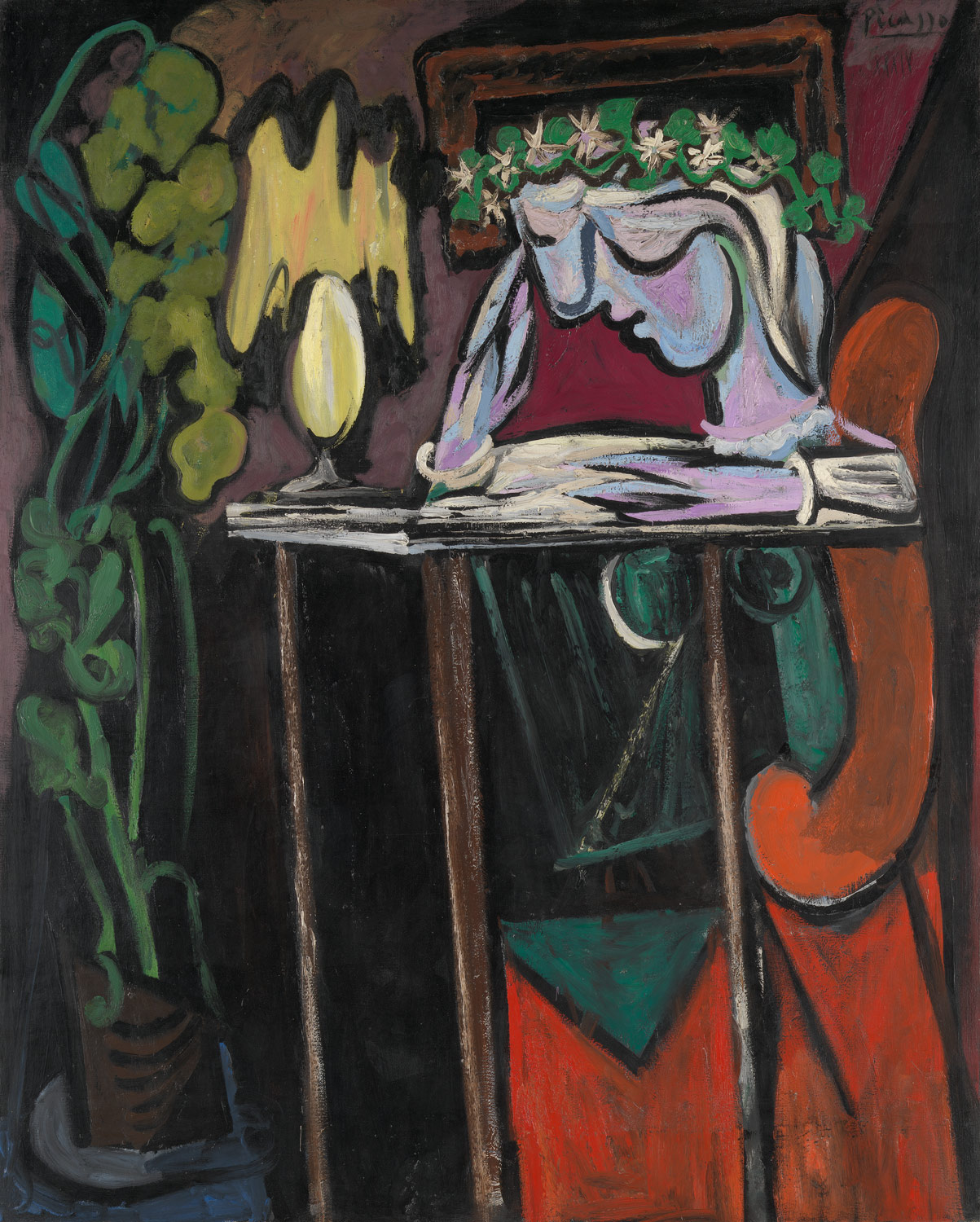 image from moma; picasso's girl reading at a table (picasso seems so cliche, eh? but i do love the colors)
am feeling inspired by:
anthropologie's pre-spring display...the smell of the candles in there---the colors of the new dresses and sweaters remind me of sangria and of the island getaway in the Thomas Crown Affair.
the twangy guitar in the beatles' across the universe (it's the endless rain into a paper cup and sounds of laughter, shades of life that gets me every time)
the opera part in staralfur (by
sigur ros
) that just makes everything perfect.
audrey looking up at me under 'sweet-cakes and milkshakes' in my almost-finished notes, lists, and ramblings dck notebook
bob dylan's storytelling in spanish harlem incident
thoughts of one day having my own kitchen--where i can bake scones and breads and cook oatmeal on the stove, and have a
tea kettle
that whistles early in the morning (*photo from
3191
--a true favorite and constant inspiration to be happy--notice the russell + hazel? holy cow, I can't wait, mama!)
my stack of books...still currently reading The History of Love, Nicole Krauss (i WILL read this weekend--perhaps in the park if it's nice enough--second time running there this week; or in san fran coffee if it's chilly and feburary-ish)
photographs of jane birkin and serge gainsbourg
(finally found one to be a desktop background)
new discoveries:
african nectar tea by
the mighty leaf
brad mehldau trio (listen to still crazy after all these years on the anything goes album)
the
shop scad
boutique/gallery next to the roxy theatre in buckhead--close to the whole foods (aka mecca) and henri's bakery; I inquired if they were hiring--thought it'd be a great opportunity, so we'll see...